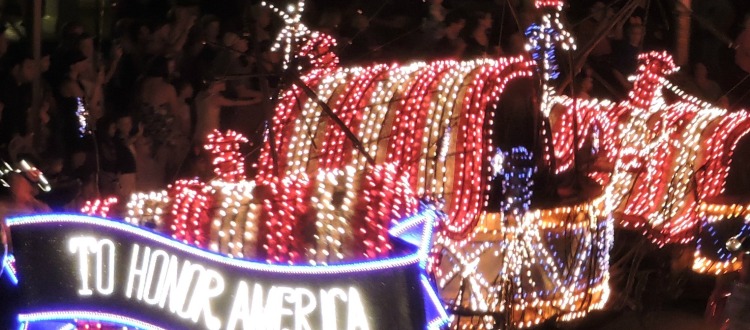 The Exodus 1:8 Project: America the Beautiful
My family just returned from an unbelievable trip to Disneyworld. We are Disney people. We go to Disneyland every Halloween, and this year my hubby surprised us by planning a fantastic trip to Florida. We did our Halloween thing, enjoyed water parks and theme parks, went to Mickey's Merry Christmas Party, lounged by the pool, read books and enjoyed.
Weaved in between those moments were beautiful American images and events: seeing bald eagles fly over head, honoring the right to vote, Veteran's Day, a red, white and blue parade, and traditional patriotic songs sung by an a cappella choir in colonial garb.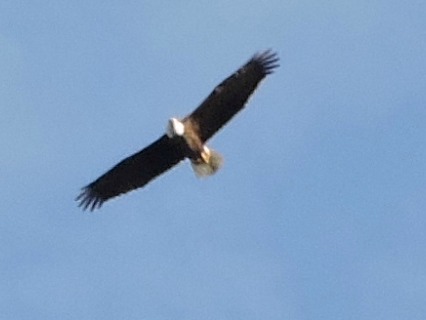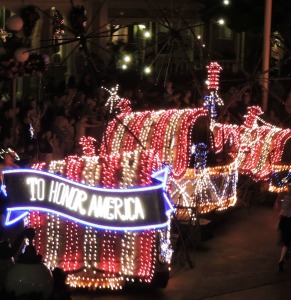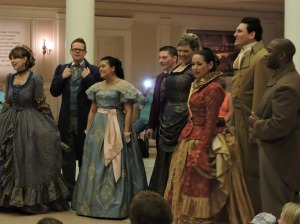 It all leaves me undone.
An American flag blowing in the wind is beautiful in my eyes.
I can't look at pictures of raising the flag at Iwo Jima or Ground Zero without crying.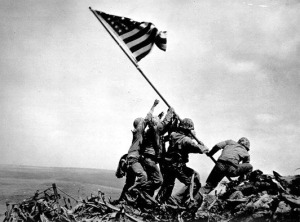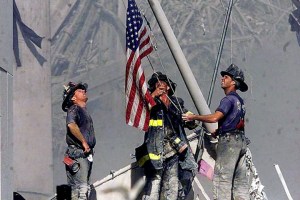 Photo by Thomas E. Franklin
The last two verses of America the Beautiful bring me to tears every. single. time.
No, this country is not perfect. Yes, I believe in many ways we have lost our footing and forgotten our heritage. But none of that takes away from the fact that even on our worst days we enjoy freedom not known to billions around the world.
That freedom was founded and fought for centuries ago by men and women who believed a better life came with hard work and greater independence and they risked all for that hope. It is tragic and unwise that we don't know who these people are…so we continue to study and appreciate the Signers of the Declaration of Independence. I hope you are learning, remembering, and appreciating right alongside me.
"Benjamin Rush, eminent Physician, writer, educator, humanitarian, is as interesting a figure as one could find in the formation of the United States." USHistory.org.
Rush was a third generation American after his grandfather came to Pennsylvania from England. Benjamin was born on Christmas Eve 1743.
When he was six his father died, leaving his care of the care of his brother to his mom. She had a small farm but the income was not enough to provide her boys with the Classical Education she strongly desired. In order to provide that for her sons, she sold her farm and moved to Philadelphia. When he was nine he went to an academy in Maryland, and then to Princeton after where (according to the book The Lives of the Signers of the Declaration of Independence) he graduated at sixteen.
Mr. Rush desired to study law but, at the recommendation of his mentor Rev. Dr. Findlay, studied medicine. In 1766 he went to England to study medicine in the best medical schools and hospitals in London. He returned to Philadelphia to begin his practice… "His polished manners, superior intellect, kind deportment in the sick room, and unwearied attention to the calls of the poor made him very popular." – The Lives of the Signers of the Declaration of Independence
In 1773 he contributed editorial assays to the papers about the Patriot cause and also joined the American Philosophical Society. He was active in the Sons of Liberty in Philadelphia during that time. In June of 1776 he was elected to attend the provincial conference to send delegates to the Continental Congress. He was appointed to represent Philadelphia that year and so signed the Declaration of Independence.
The character of the men who built this nation is an inspiration. Statesmen, called to a cause, not politicians looking for a lifetime title.
In 1793, Dr. Rush and several of his students were among the most dedicated in battling Yellow Fever. He insisted his wife, Julia Stockton Rush, who is also the daughter of another signer of the Declaration, stay away and keep safe from the epidemic. So close was their relationship, she wrote him daily letters to encourage him. In his own memoirs, Dr. Rush says this, "Let me here bear testimony to the worth of this excellent woman. She fulfilled every duty as a wife, mother, and mistress with fidelity and integrity."  
Together they had 13 children, 9 who survived.
Love this: "As a patriot, Doctor Rush as firm and inflexible; as a professional man he was skillful, candid and honorable; as a thinker and writer, he was profound; as a Christian, zealous and consistent; and in his domestic relations, he was the center of a circle of love and true affection." ibid
That is character to aspire to.
This is a favorite:
https://www.youtube.com/watch?v=EI93wM6rJ7E 
Enjoy. God Bless.