Check out fun ideas from our Pinterest Board and other cool sites we've come across.
We often get our design ideas for projects from these sources. Have fun!
Recent DIY Projects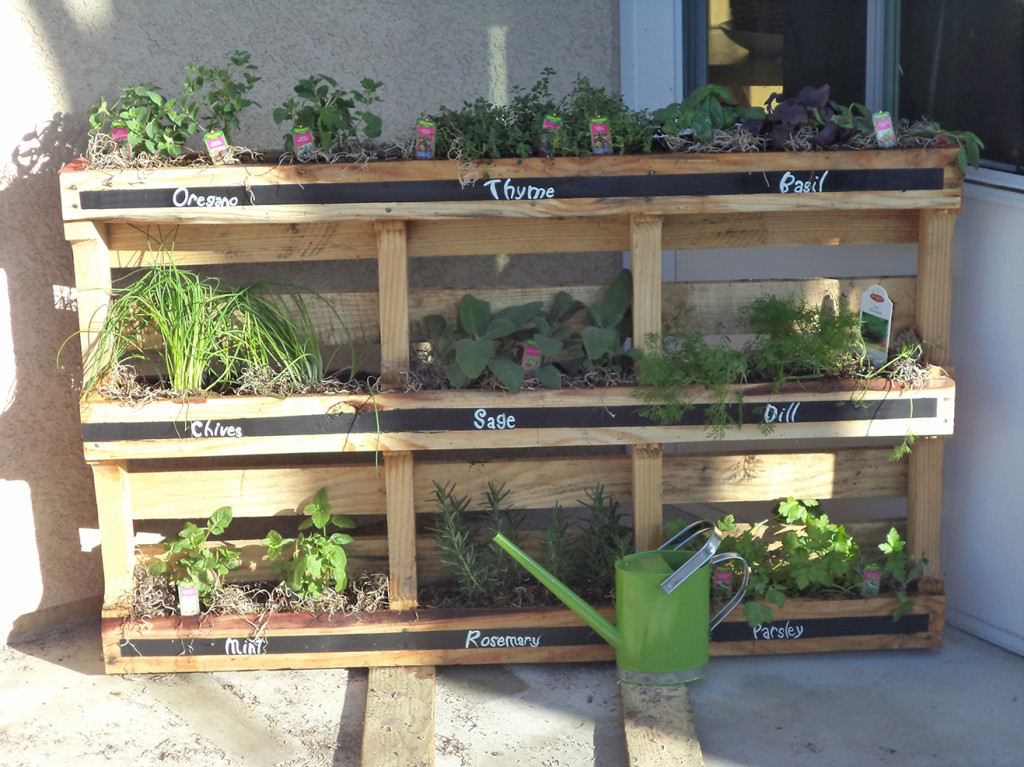 Pallet Herb Garden
This was a fun simple project you can do over a weekend. Get a clean, sturdy pallet, that has been heat dried. You can tell because it will have a stamp: "HT" on it.
Add a bottom to each of the rows, line with plastic if you want this to last longer than a season or two. Drill weep holes in the bottom of each planter area. We used chalk board paint on the rows so you can change the herbs you grow in different seasons. Add your favorite herbs!
Fun Pinterest Ideas
[pin_profile username="brightenacorner" size="custom" image_width="100″ board_width="600″ board_height="500″]
Check out these great sites!