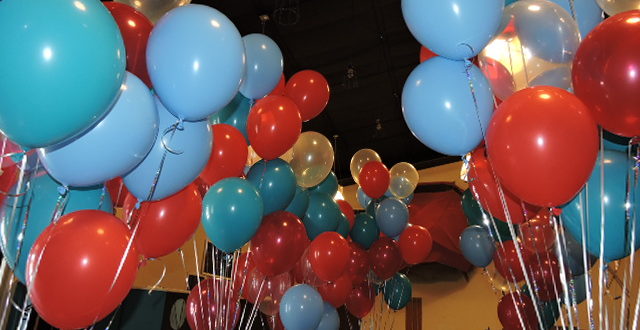 It Feels Good To Wear A Cape
My phone and my computer are shockingly quiet.
Eight short days ago my life was full of beeps. Voice mails, texts, e-mails screaming for attention as the whirlwind of #Prom4Jared was taking place.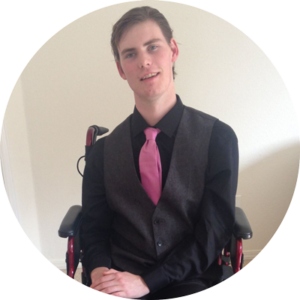 It all started one Monday morning as I was scrolling innocently down my social media feed and I read Frank Springer's post DENIED.  I couldn't control the tears. I ached for the pain of having their son's prom needlessly taken from them.
But the tears didn't last long. I hadn't really read the comments or paid attention to the number of shares, I just emailed Stephanie (my longest time partner in crime) and said, "I think we need to throw Jared a prom."
This was different than any other project we have done for one simple reason: It was an easy situation to fix. Seriously, I planned my first prom three decades ago. Compared to remodeling homes in less than ten days, this was a walk in the park.
But, can I be honest? I wasn't actually expecting the massive outpouring.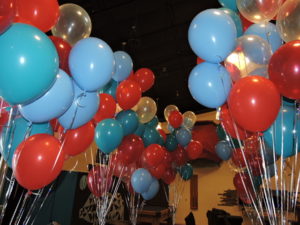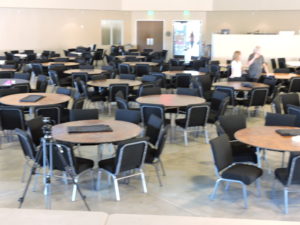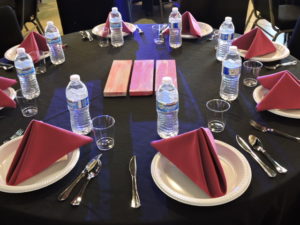 We were contacted by businesses. I got emails from mothers and grandmothers wanting to volunteer. I chatted on the phone with a soldier from Florida, who teared up when I told him, "This is Romans 8:28 lived out."
Sometimes God gives us the opportunity to rewrite the ending to a story. This was one of those moments.
The beautiful reality we were achieving, the re-written ending, connected us with two truths that propelled our typically quiet Facebook page to double in likes, hit tens of thousands of views and triple our all-time web site visits. The first truth is this:
Sometimes it feels good to wear a cape. In this upside down world where hopelessness can pummel from every angle, it is empowering to stumble across something that can be changed; a wrong that can be righted; a scar that can become an ornament of victory and love.
This story gave us the opportunity to hand out super hero capes like there was no limit. You want to pray for us? Here's a cape. You can give money? Here's yours. You are willing to pick up your phone and call friends and strangers to make our ideas come to fruition? We've got a cape with your name on it.
There was no limit to the super heroes we could collect. There was room for everyone to do their thing and make their magic as the whole beautiful, crazy adventure unfolded.
I am absolutely convinced there are more capes waiting to be handed out and worn.
The second truth that overwhelmed onlookers to motion was this:
People are looking for an enemy. In this case the Lucia Mar Unified School District unwittingly created a tornado they did not see coming.
On every local and national news site that carried the story the preponderance of comments vilified the school. Meetings were held. Phone calls were made. Apologies were given. Press conferences were scheduled.
At every level they were so, so sorry.
This is one of those uniquely crazy situations where everyone won at the end of the journey.
You can take my word for it, the school district never wants to go through this again. They will work on systems that honor families and maintain protocol. The families that come behind will be served by the Springer's journey.
We heard from a high school administrator in another state, who reversed a decision about kids participating in graduation after reading Jared's story. He understood, in a way he hadn't before, that milestones matter to these kids. Stories matter.
It is true that really good stories often have a hero and a villain. The very best stories have a villain that is redeemed. We just lived that.
We were able to raise a bit of money for the Springers. Not enough to radically change their lives, but maybe enough to pay a medical bill or two. That helps.
And Jared got the prom of a lifetime. When all 625 teenagers spontaneously started chanting, "JARED! JARED!" on the dance floor, I thought my heart might explode.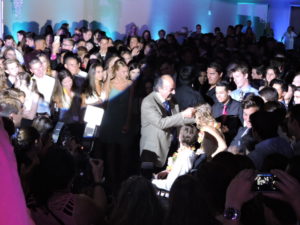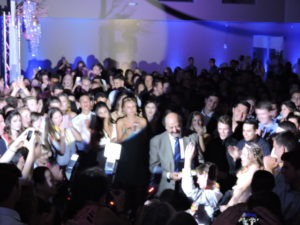 I may never understand why God has seen fit to give me this vantage point to watch Him work, but I am so, so grateful for it.
I am really just a mom.
Early in the planning I was sitting in the parking lot at a friend's business, waiting to head out to a school field trip, when my phone rang. It was a reporter from Today.com.
A car full of people for a school event? Totally normal in my world. Talking with a national-network website reporter? Not so normal in my world.
After we chatted for a few minutes, she asked a GREAT question, "There was a huge outpouring and offers to help with this," I could hear the bewilderment in her voice, "why you?"
Exactly. Whatever the reason, I will continue to thank God, pray for wisdom, and look for more opportunities to hand out capes.