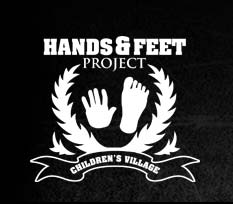 Hands and Feet Project Vision
Our vision is two fold. First, we will strive to raise a generation of orphaned children who will grow up to reach their God given potential . Second, we will empower first world citizens to partner with us in service at home and abroad.
Our Focus
Currently we are focused on building Children's villages in the Caribbean nation of Haiti. Each village is built with the dual purpose of caring for orphans and providing a place for partners to come serve with us on short term mission trips. Our villages are lead by American and Haitian staff members who are committed to the Hands and Feet family values.
Our Story
In the summer of 2004 the members of Christian music group, Audio Adrenaline, founded the Hands and feet Project. The project, inspired by fan reaction to the song "Hands and Feet", is a non-profit organization dedicated to providing long-term, family style care for orphaned and abandoned children.