Of course it was a Sunday morning. That is the only thing that makes sense.
How many times did you get up before the sun to spend time on your knees (or on your face) with the Lord? Again, finally, beautifully, you rose before the dawn to go be with Jesus.
It was an ending fit for a servant.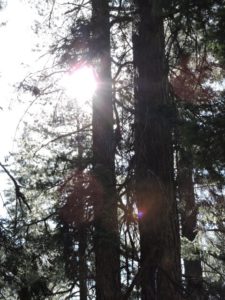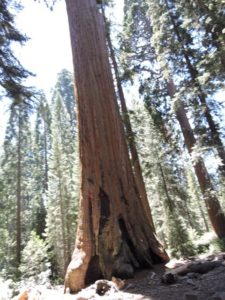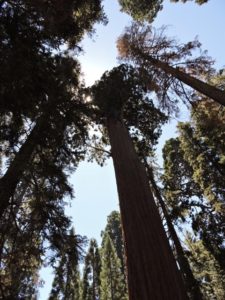 As the book RADICAL sort of swept the church scene a few years ago, many churches I was involved with dug into missions with a fresh fervor. My life has me firmly planted locally. Kids and parents–each with their own special needs–limit my ability to go far and wide on trips to serve, so I was able to watch and think. Unable to hop on a plane because it was the cool thing in church to do, I used the time to examine and study…
You planted the seeds of desire to live life for Christ well, and to understand that the Christian faith can withstand intellectual scrutiny.
My process often includes wrestling and arguing, examining and agreeing, praying and studying. I sat in other churches listening to stories and plans for missions and my face would go blank. HUH? Loading up Americans and taking them around the world to serve, so they can come back and tell stories about how blessed we are missed the boat for me…
Then I came to a missions weekend at New Life and wept.
You helped me create a personal framework for supporting God's work in a way that feels effective and empowering. This is my personal checklist for missions, as lived out by your church:
Basic needs must be taken care of. Puppets may be entertaining, but a child who is starving does not need to be entertained.
A resource that can be reused is ideal. Handing out sack lunches can change a meal, but a kitchen where food can be stored and served over and over again can change a community.
Have people permanently on the ground, from the country. I may or may not have been completely on board with the school in India when the vision was first cast. Stuck in my tiny little ministry fundraising muck, I didn't have a godly perspective. I have since repented and celebrated EVERYTHING about that school…and the glue that can hold it together is not people on missions trips from America, but beautiful natives of the people served. GENERATIONS of people will know a different life with Christ because of that school…I am choking back tears as I write.
It is not either/or. You walked the neighborhood in Pismo Beach at the same time a school was being built a world away. God is there. God is here. What are we doing this minute with the breath God gives us? Sometimes it is something BIG. Sometimes it is the quiet, unseen attempt to do the next best thing He has given us.
The very first missions weekend I ever attended at New Life twenty years ago had little more than a puppet ministry to offer. That's what got me…
GROWTH. CHANGE. PROGRESS is available to everyone who clings to Him. New Life's missions program grew with new visions and new people and a new understanding about the gospel and privilege and responsibility. I'll never forget you saying to me, "We know we will fail at something, but we are committed to failing forward."
During the hardest season ever for me in ministry (nothing to do with Brighten A Corner…) I was faced with losing a position of service that was precious. The day after a huge conflict, I needed to go to New Life to take care of Brighten A Corner business. I sat in the parking lot, deeply sad and hoping I would just bump into you, because I wanted your counsel…it didn't happen.
So I went home and e-mailed you. The title of the e-mail was, "You can feel free to say no." I KNEW how busy you were, but I explained that I was lost and couldn't navigate my way out of the woods. I'll never forget the first line of your response: I am here for you.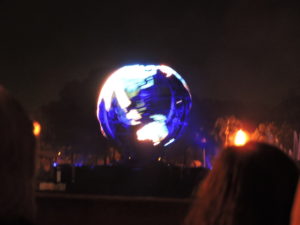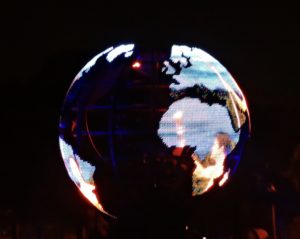 I was undone.
You spoke life into my heart, and confidence into my character. You helped me see my strengths and work on my weaknesses. You showed me there was room for both in the reality of Christ.
He is always the only perfect thing in any situation.
You were the Gold Standard on the Central Coast. An endorsement from Ron Salsbury meant great things would happen. Schools would be built (locally and globally), ministries would flourish, passions would be ignited because of the influence of your faith. You used your platform to build HIS kingdom and you did it with excellence and humility…Many times I sat in the sanctuary texting people ideas I watched walked out at New Life. "This is what they are doing here! This is a great idea, we should try it."
God's will is a beautiful virus that spreads just by having contact with those who are infected…there is a plague of Kingdom citizens affected by you and your love for Jesus.
When the impact of a life is profound, the grief of the loss is deep and wide.
When the lymphoma diagnosis first came I emailed you the link to Matt Redman's song Your Grace Finds Me. I promised to pray every time I heard that song.
I then bought the CD so I would pray many times a day…For the rest of my life I will cry when I hear that song…tears of gratitude, joy, sorrow, gain and loss all mixed together in beautiful praise to God who gifted us with your leadership, vision and talent…Thank you. For everything, I thank you.
It's there on the mountaintop
It's there in the everyday and the mundane
There in the sorrow and the dancing
Your great grace
Oh, such grace
From the creation to the cross
Then from the cross into eternity
Your grace finds me
by Matt Redman